Balfa manuals
OFFICIAL 2002 USER MANUAL
This is an official guide, that Balfa published in 2002
It contains tech info about BB7, 2Step, Belair and MinuteMan, both in English and French. Note that all that information (and much, much more) you can find on this website as well. But the ones, who like official stuff - be served: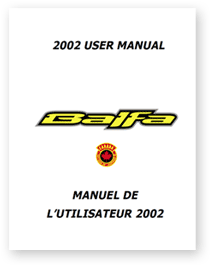 Balfa Cycles 2002 Official User Manual
BEARING SERVICE GUIDE
This one is unofficial, but extremely valuable for anyone who's in need to change the bearings on the BB7.
It's step by step guide full of photos and useful personal advices. It's been written and illustrated by Jeffrey Nelson and originally published on his website.